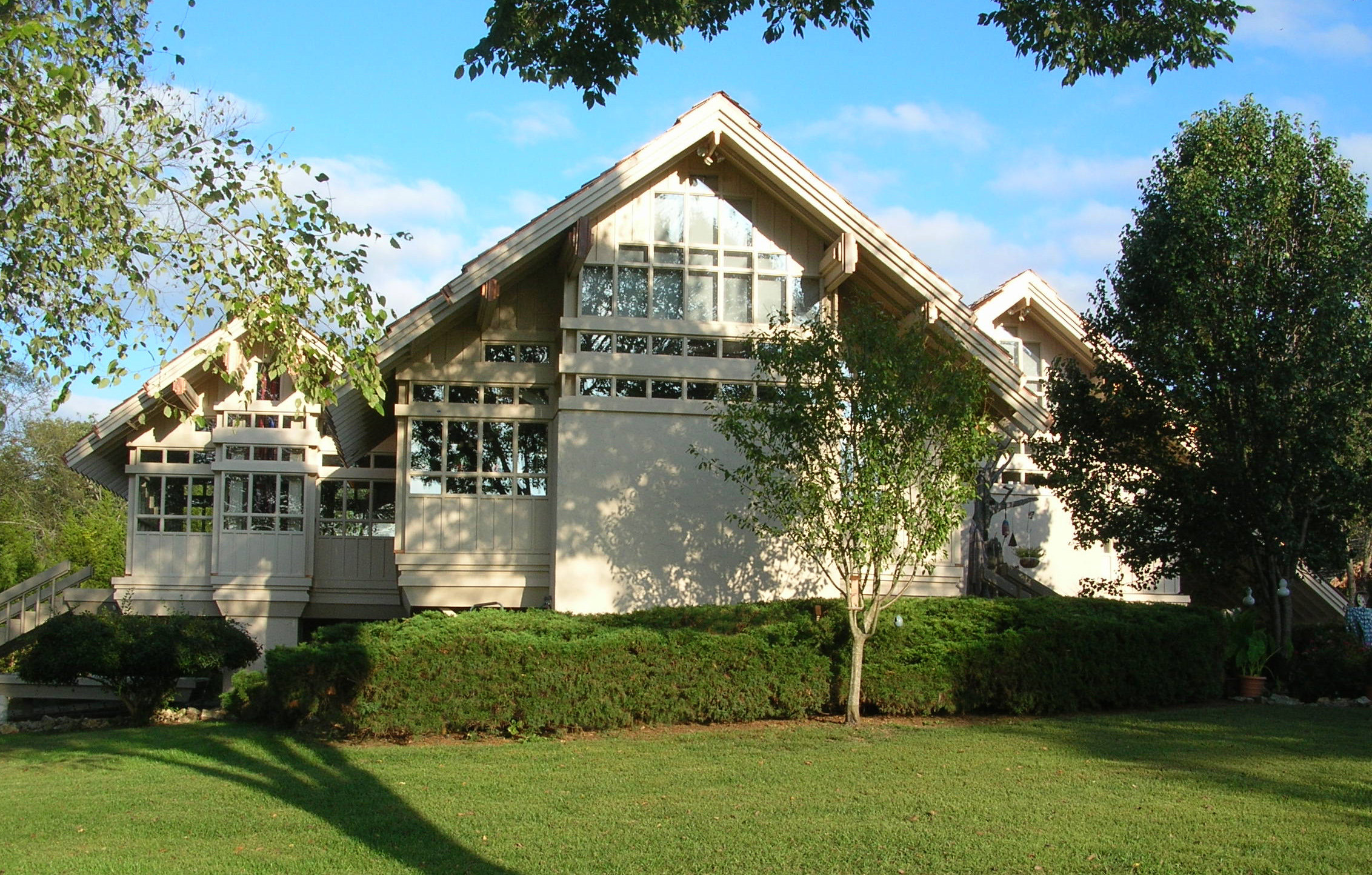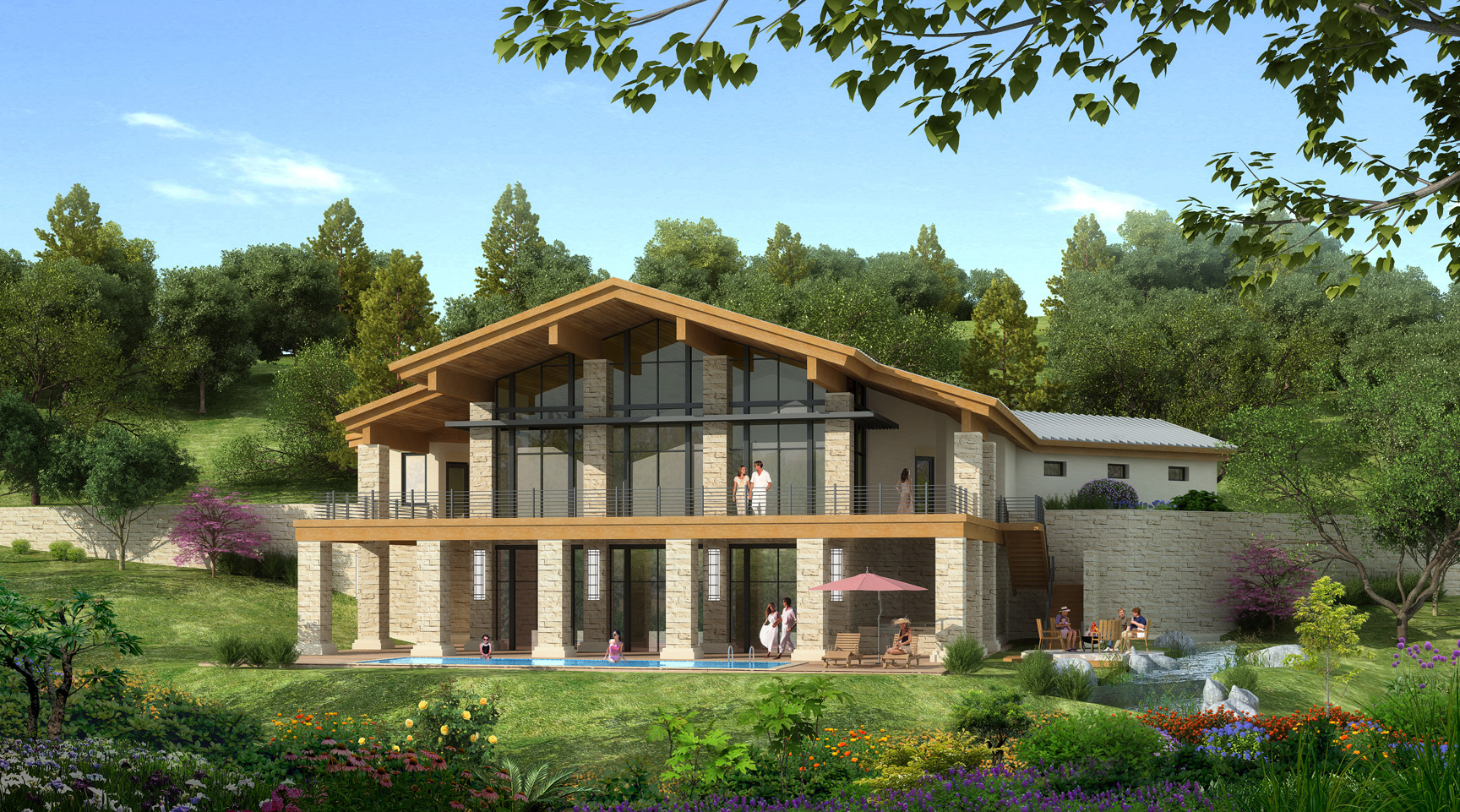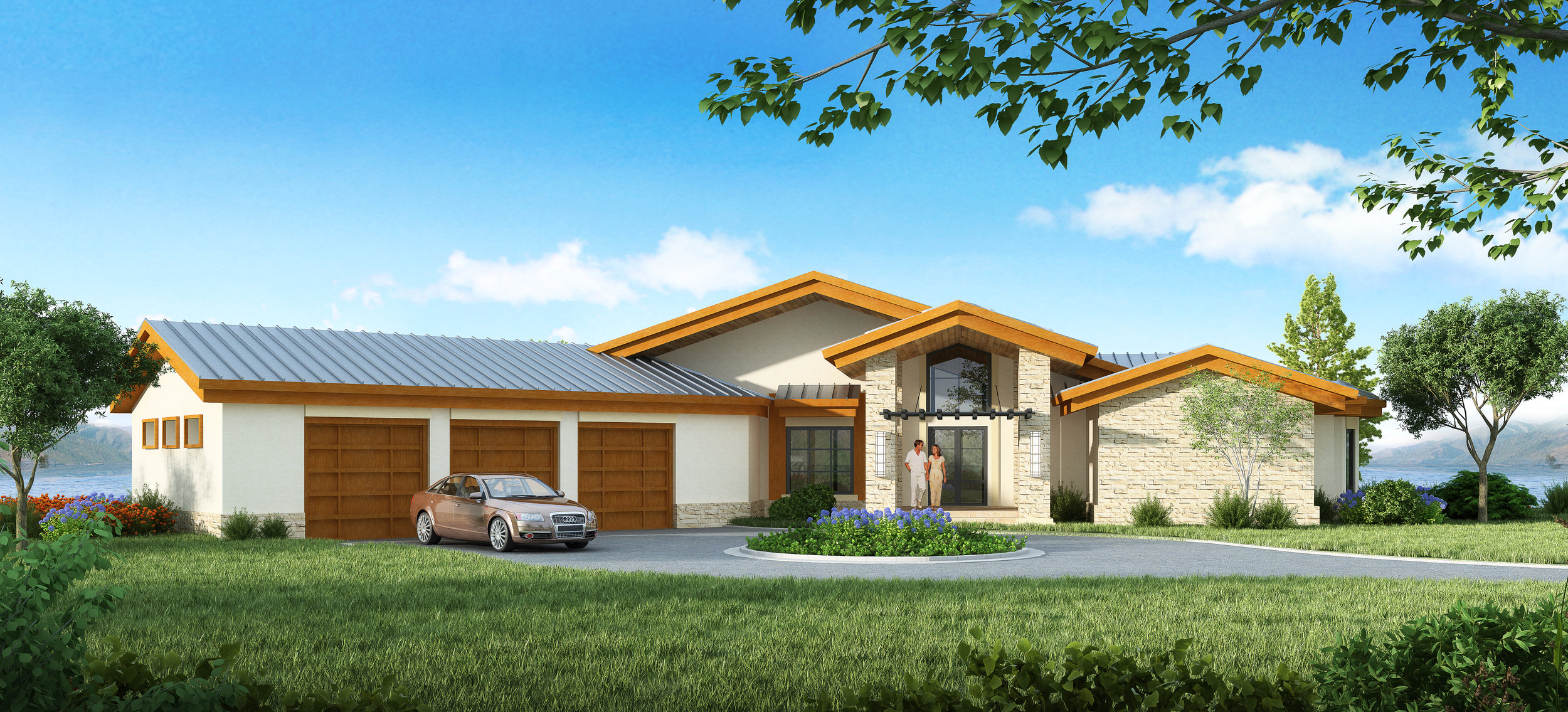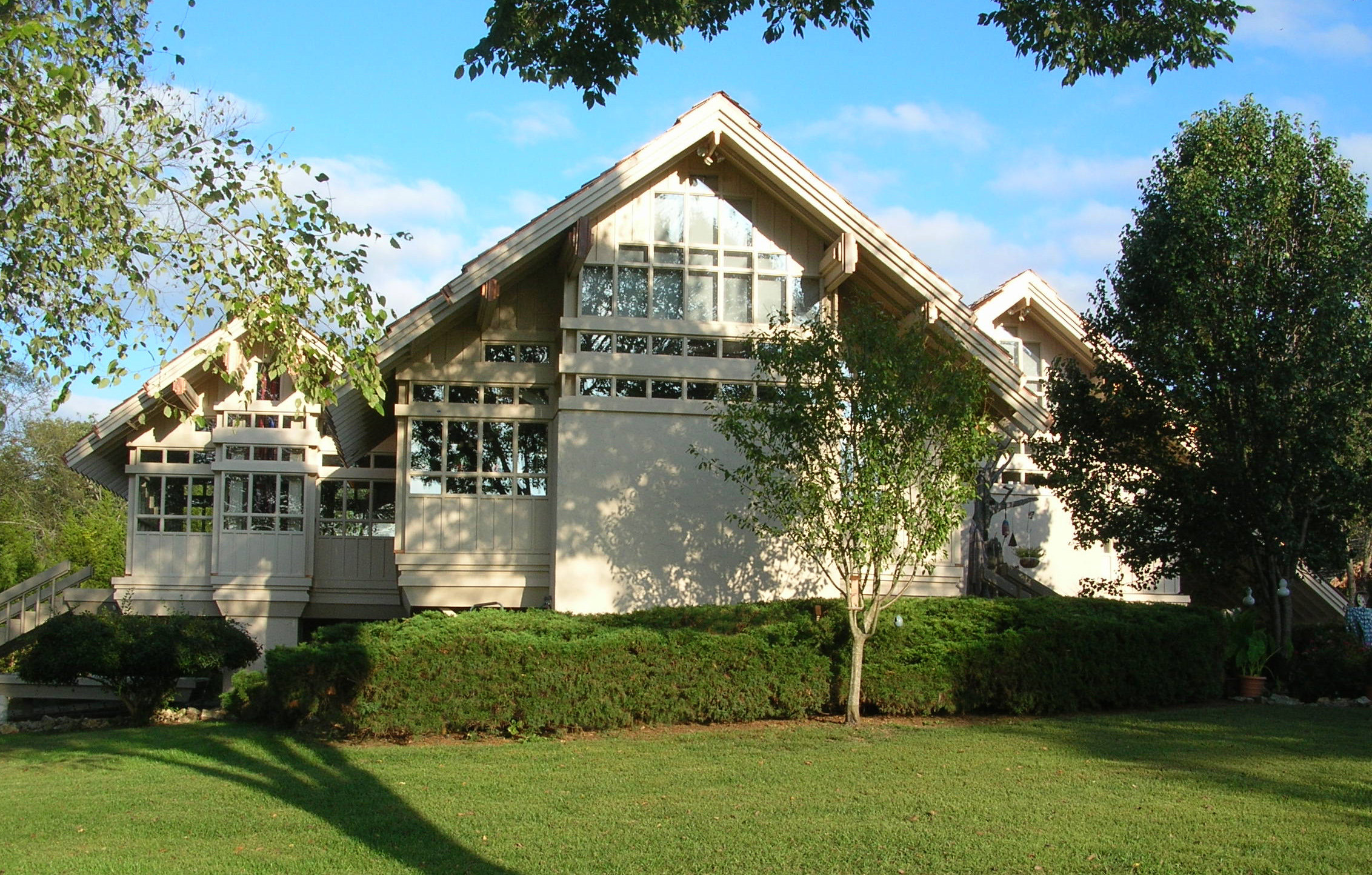 North Point Residence
A home design should respond to the unique characteristics of your lifestyle and the particularities of the site. With an open floor plan, high vaulted ceilings and a rhythm of windows surrounding the house, the owners' love of the outdoors was brought in to make a spacious interior. Built near the flood plain of Table Rock Lake, elevating the house on six piers afforded a close proximity to the lake and capitalized on dramatic lake views.
SkyFarm Residence
Architecture starts with your vision. What does 'home' mean to you? What makes your lifestyle unique? From the outside, SkyFarm Residence is embedded in the landscape, capturing for this family the magnificent views of the Ozark hills beyond. Inside, this two story home is designed as an extension of their professional and personal lives - a place for entertaining, relaxing, exercising and working. But it starts with an inventory of what makes your family unique. Your vision combined with our design expertise and a great builder is the foundation of a house that becomes a home.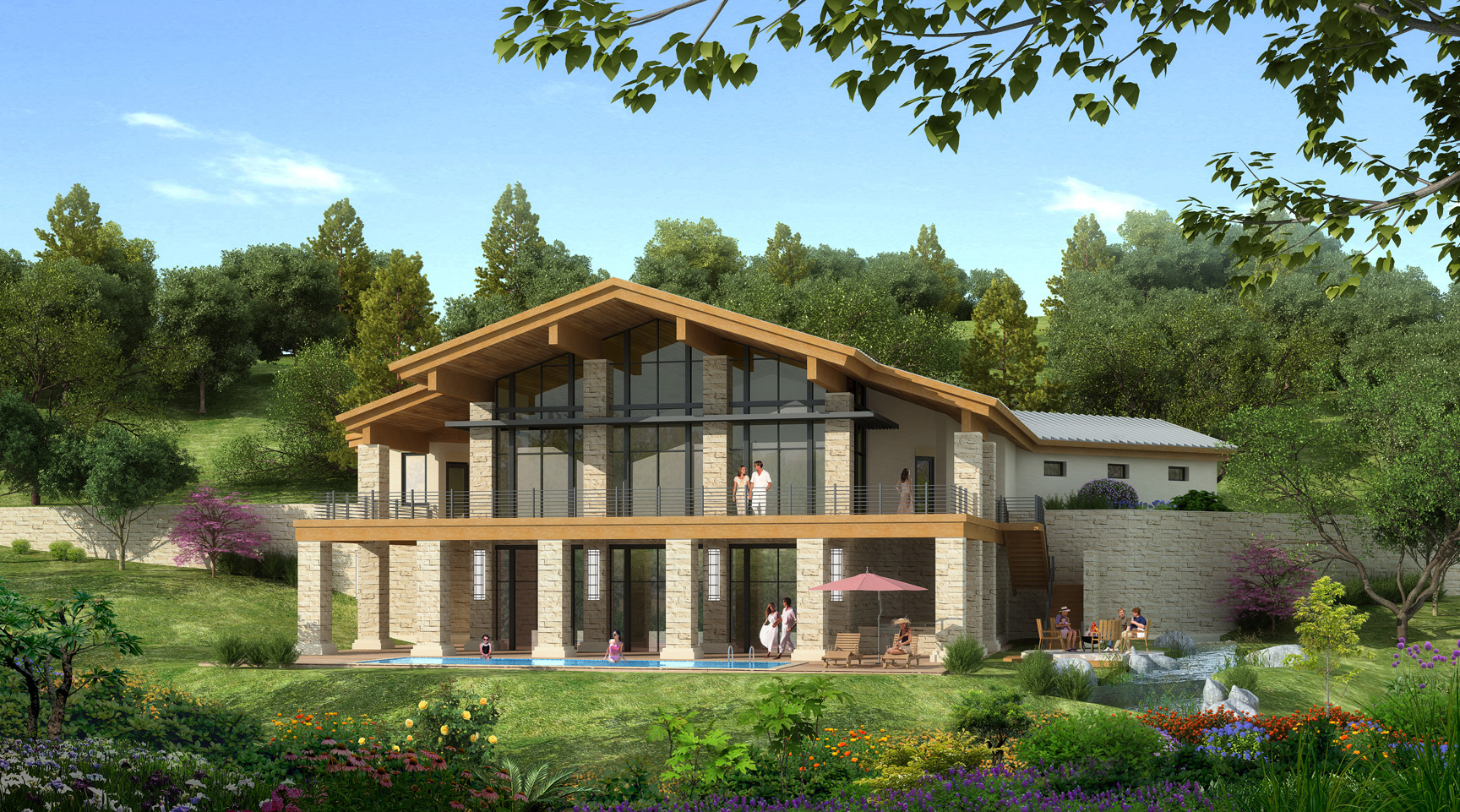 Lake View Residence
The reflection on a lifetime of experiences through the lens of retirement and the celebration of friends and family is a key theme of this project. This home was designed to connect family and friends, fulfilling the owners' desire to entertain in connection with framed views and curated outdoor spaces. The design seeks to fulfill the owner's wish for a traditional home aesthetic, yet engage with the dynamic lake view through a wall of shaded glazing. Critical design exploration consists of a multi-layer strategy for sunlight control, including overhang, shade trellis, deep columns, and sensor-controlled screens.